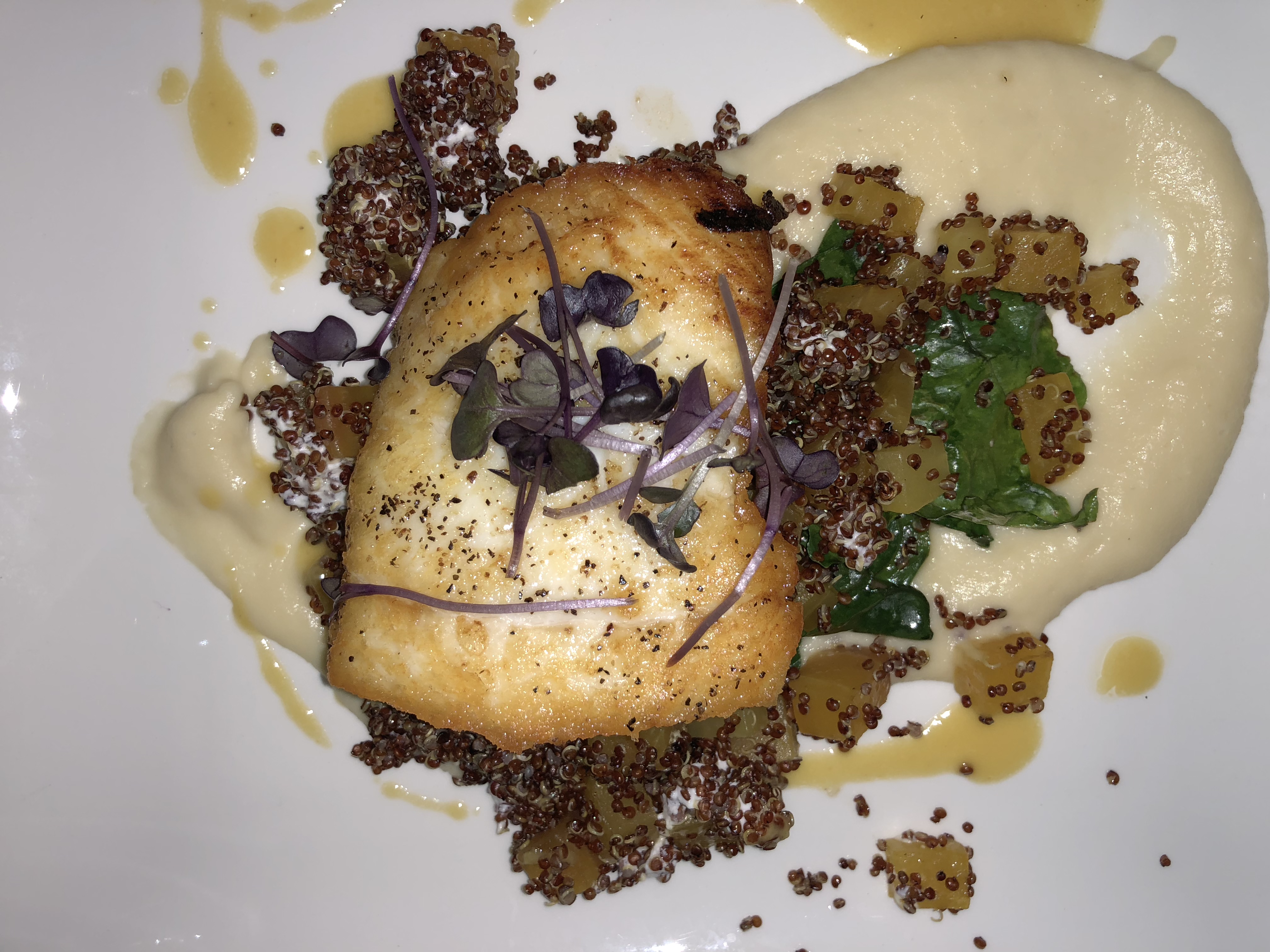 Le Grand Bistro Americain in Kirkland
Can you say YUM?!
All that I've come to know about food is that you can taste the quality in food.
Something fresh, marinated, made with fresh ingredients will make you think about it for days. Rather than something that has been frozen for a while, is store bought, and not fully thought through of how all of these flavors can end up working together.
This place knows how to do it. I had the dinner special. Halibut, quinoa, and who knows what else was on my plate. All I knew was that I wanted more. I got to try my friends food as well while I was there. Everything tasted amazing.
If you're in Kirkland by the marina, stop by at this place. It doesn't matter if you're with your friends or on a date, it'll definitely be worth your time.