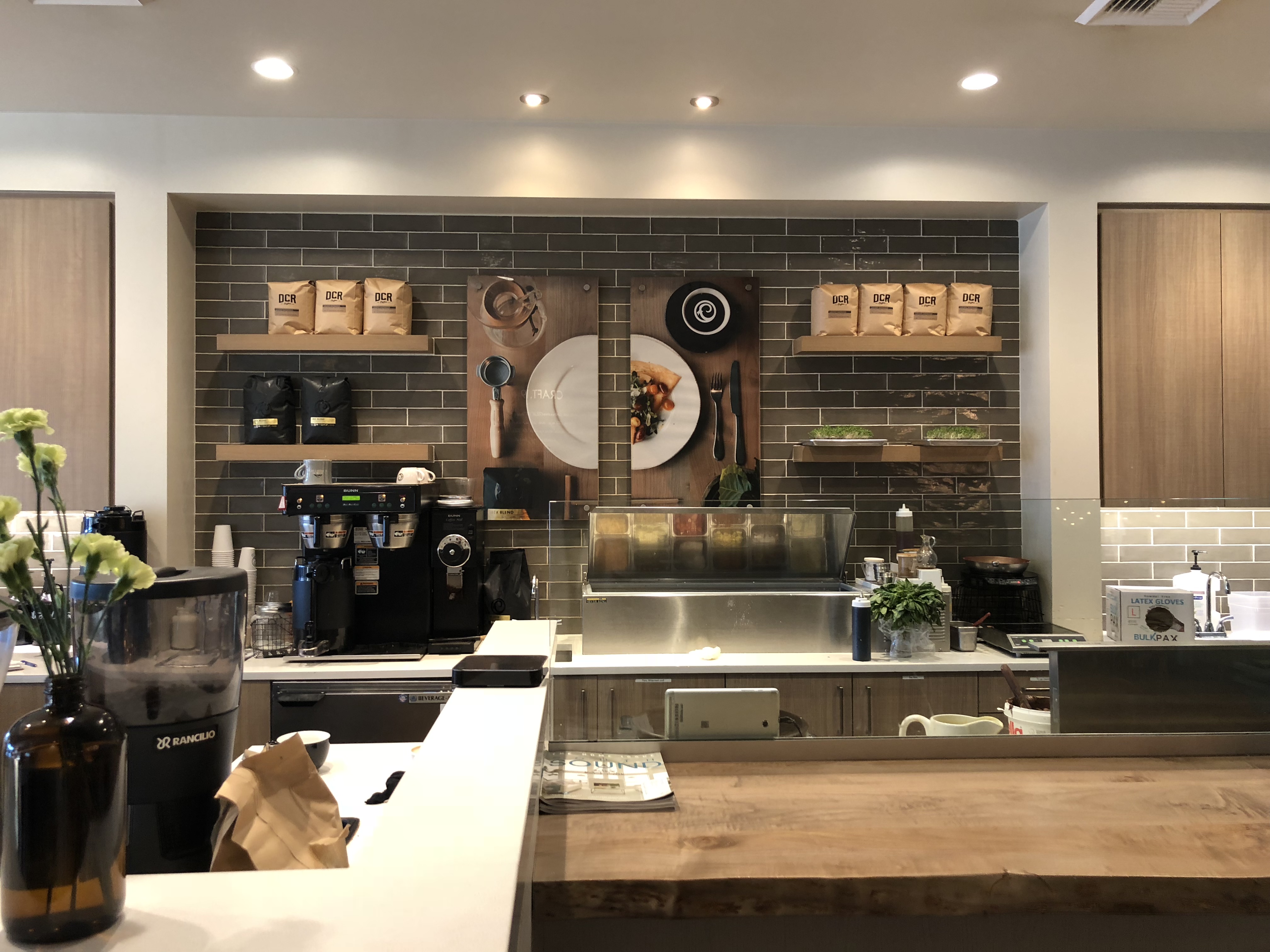 Hidden away in the small town of Sumner, Craft 19 is a great stop to make. If you are looking for a place with an amazing cup of coffee, you'll find it there. This place combines the industrial and modern feel with the ambiance inside.
Their food menu consists of coffees (expect a little bit of latte art), teas, macaroons, and don't get me started on their crepes. Their crepe batter is made in house daily. Changing their menu seasonally the options are different quiet often. But one thing I can ensure is that whether you're there in the mood for some sweets or you're there in the mood for something savory they'll have you covered. Currently on the menu you'll find the lumberjack crepe filled with cheese, sausage, and hash browns. You'll also find a CBA crepe filled with chicken, bacon, and artichoke sauce covered in parmesan cheese. Then there is the caprice crepe topped with mozzarella, tomatoes, basil, and a raspberry balsamic reduction. Then there's my favorite Nutella crepe! This crepe is filled with Nutella and their seasonal fruit topped with a homemade whipped topping. This one goes perfectly with a nice double tall latte.
I can't forget to mention the fact that this place often has live music playing. So if you're looking for a fun date night, study night, or just a good place to have good conversations this atmosphere is the perfect place to go. Often times jazz being the style of choice for the music.
Overall, Craft 19 combines my favorite things. A nice cup of coffee, delicious food, friendly staff, and a relaxing atmosphere.